View Previous 5 Responses...

"This is fantastic! I now totally understand it and look forward to referring other people to it. Obviously we're going to talk more about how to make it practical for various business segments, and I can't wait to have those conversations. Nice job guys!"



- Peter Alberti
- Business Coach/Composer
---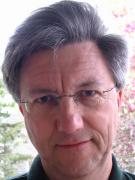 "It's a great concept - loving it so far! I'm trying to figure out how to use it more often. It's a great process. A little fine tuning on the website, but now that I've got the hang of it, it's pretty cool. Congratulations guys! "



- Stephen Dill
- Marketing Professional
---

"This is my first time doing anything like BlitzTime or any type of speed networking. I thought it was valuable. I would definitely do it again; and as I get better at it I'm sure it's going to be valuable to me and the other folks. Thank you."



- Victoria Griffin
- Confetti Gifts & Chocolates
---

"I think it's a great idea. It really is very interesting - I look forward to doing it again. I'll be sure to pass along the word, and blog about BlitzTime.
I'm going to spread the word so we get a lot of interesting people in here."



- Linda Sevier
- Pagetender Web Services
---

"This was fun - it's such a neat tool. I love it! I thought 7 minutes would be too long, but it was just right. It's been about an hour now - and I'm not
yet exhausted..."



- Margo Johnson
- SUPERSEED
---
View Next 5 Responses...