View Previous 5 Responses...

"This is my first time using BlitzTime. It's a great concept - a good way to put a whole bunch of people together in a short period of time to hear elevator speeches and learn a little more about what we do and how we can help support each other in our businesses. "



- Amanda Blazo
- Sente Global
---

"This is my first Blitz and it has been great. I've met several wonderful people, and I'm looking forward to participate in more events for networking. It's a lot easier than straight cold calling. It's a warm call, and folks have been very friendly."



- Karen Servance
- Staffing Manager, Northrop Grumman
---
"This is my first Blitz. I'm a recruiter with an agency, and so far it has been absolutely excellent. I've met with so many folks in so many different parts of the country. Southern states, California - and I'm on the east coast. Already a lot of us can't wait to connect after our BlitzTime meeting and contact each other more about referrals we can help eachother with."



- Karina A. Manriquez
- Recruiter/Founder, Resourceful Recruiting
---
"This is my first time using BlitzTime. I find it to be an excellent resources. I've been able to make connections and am able to follow through across the country. What I like about BlitzTime is it's better than face to face networking because you have a limited time to hone on what you do and give the other person the chance to do the same and follow through; instead of spending several minutes with someone going on and on."



- Terry Perry
- PinkSlip HR Strategic Services
---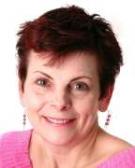 "BlitzTime is an awesome program - I wish I thought of it! I'll be hosting my own BlitzTime event soon. It's a great opportunity to learn so much from everybody and certainly get clearer in how you communicate with each other. Thank you."



- Mari-Lyn Hudson
- Heart @ Work
---
View Next 5 Responses...