View Previous 5 Responses...
"This is my second BlitzTime event, and I find it very rewarding every time I do it. I make a connection who may lead to a connection and so on. So far I'm a big fan of BlitzTime."



- Doug Beck
- Executive Staffing Professional with Intepros
---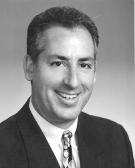 "This been extremely beneficial. I'm looking forward to participating in future events. I like the format. I like the various topics, and the immediate connections and connections that can be passed on to others in my referral network."



- John Konevich
- Commercial Lending Brokerage
---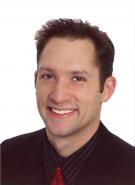 "I think BlitzTime is an outstanding idea! I look forward to using it and excited about the possibilities for how to use it further."



- Joshua Jarvis
- Atlanta Real Estate Agent, Connector, Social Mediaist
---

"After my first session with BlitzTime I have to say it's a pretty neat and innovative way to make that first introduction to a bunch of different dynamic individuals who are as passionate about their business as I am about mine. I look forward to attending many more."



- Danielle Lucido
- Acct Executive, Clear Channel Taxi Media
---
"Overall it's been a great experience so far. I've connected to a lot of people very quickly from different subject areas and backgrounds. I'm looking forward to having more conversations."



- Karyn Martin
- Account Manager, Emerge PR
---
View Next 5 Responses...