View Previous 5 Responses...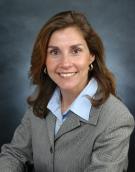 "On BlitzTime, you get an opportunity to speak to all of the people in a network for a short period of time to see if you can do business. In other networking sessions, you only get to talk to 3 or 4 people, and you get locked in - you don't get to see everybody."



- Anya Studenc Downing
- Imperial Image
---
"This has been a great experience. It's different - I've never done anything like this before. Getting the intro on the computer screen gives you a heads up on people's backgrounds. I would definitely do this again - I met some very interesting women today."



- Judie VanKooiman
- SimplyFun.com
---

"My name is Marguerite Dorn from 'The New Having it All'. This was my first Blitz event and I think it was just fantastic. It's a very efficient and yet personal way to connect with a diverse group of people, and to access out into networks that one wouldn't normally connect with."



- Marguerite M. Dorn, Esq.
- TheNewHavingItAll.com
---

"This gave me an opportunity to meet people I would not otherwise meet. I really enjoyed the short, pointed conversations because it helped us keep on track. Thank you."



- Kate Hyland Mercer
- Business Adventure Guide
---

"I think BlitzTime is a great idea - a good way to have contact with people who are not able to physically be in the same area. I expect that BlitzTime will increase in popularity - and I am going to use it again."



- Avery Gimble
- CEO, Innovative Video Productions
---
View Next 5 Responses...