View Previous 5 Responses...

"This is Kelle Sparta. I really have enjoyed this blitz. I've done a lot of networking, and I find this Blitz is much more effective than other networking sessions that I've been to. I'm not wasting a lot of time in random social conversations. It's very focused, we're getting a lot done, and we're finding about each other very quickly; so I'm not getting stuck in one place - I'm meeting a lot of new and interesting people."



- Kelle Sparta
- Business Coach, Consultant and Shaman
---
"I found this BlitzTime event to be very innovative. A good way to instantly meet 5 to 8 new people and just spend a couple of minutes finding out what is going on. I thought this was a very creative way to approach this."



- Nora Collins
- Consultant - Adaptive Strategies, Inc.
---
"This was really awesome - I made some very important business connections, got some great ideas, hopefully inspired some people. I think this is great!"



- Valerie Mrak
- Producer/Director, Mrakulous Productions
---

"This is the first time that I've been on BlitzTime. I really enjoyed our experience tonight. I think it's a great tool - and I'm excited to think of all the ways I can use it in my world. So I really liked it. I had a lot of great conversations, and some leads that I think will develop into something for me. Overall it was very interesting and definitely worth my time. Thanks very much."



- Ann Macaulay
- ACT-1 Personnel Services
---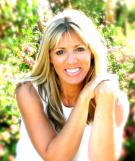 "The BlitzTime experience has been fantastic! There hasn't been one negative experience that I've had. Everything flows smoothly, and everyone has been very gracious. We're all in great moods because we're connecting and networking with one another. I love it - and I'll be back. Thanks!"



- Lucy Beal, M.S.,N.C.C.
- Midlife Success Coach
---
View Next 5 Responses...