View Previous 5 Responses...
"This has been very helpful for me today. I've had 3 conversations so far, all of which have provided some information since I am a new BlitzTime user. But I think what's more important is the ability to share some of my interests and to gather some information from others I might be able to help."



- Karen Carter
- Finance & Operations Management
---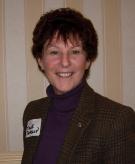 "This is Dale Donnelly talking about BlitzTime. It seems to be very positive - it is very brief. I am impressed with the people I've talked to. I'm impressed with how the system works; and I'm looking forward to more BlitzTime. Thanks. "



- Dale Donnelly
- Entrepreneur, SendOutCards
---

"This is Jake Press, director of business development for MushyGushy.com. Today is my first time on BlitzTime - and I think it is a phenomenal service. The service offers a great opportunity to educate people about what you do and find prospect opportunities that are engaged that can learn more about what you do. It's a great way to connect."



- Jake Press
- MushyGushy.com
---

"I think this is a great tool for anyone who wants to network quickly. Like most in person events, this provides the quick information and contact you are trying to develop. There does need to be a way to educate folks on how to use this. Perhaps a practice run to show people how to sell themselves in less than 3 minutes."



- Todd Lyden
- Program Manager CCBC
---

"This is Mark Mandigo - my first crack at BlitzTime. I've been dying to try it. It went quick - just started to talk about things; broke the ice and got into nitty gritty; and I was down to the 6 second warning. I just have to adjust my mode, my speech style when I'm on Blitzes."



- Mark Mandigo
- Bull Services
---
View Next 5 Responses...