View Previous 5 Responses...

"I found BlitzTime to be very valuable. On my first meeting I was able to connect with some people who I may be able to work with and do some referrals. So far it's been very valuable, and I'm glad I'm a member."



- Joe Norcott
- Business Technologies of New England
---

"This is David Jacks from ExecuSource. I think this is really cool. If you're a new user, you should take a moment to prepare your 2 minute schpiel and get that out of the way so you can spend some time with questions and answers and give the other person a chance to talk. Go on before your call and set your preferences as to whom you want to speak. It's great, it's awesome, thanks!"



- David Jacks
- CEO ExecuSource, Executive Search
---

"This is recruiting animal. You guys oughtta have in your banner that this is an online speed networking site. It's easy and it's fun, highly structured so you don't have any social responsibilities. I took a good look at the site yesterday but couldn't figure out what it was about until I got to talking."



- Recruiting Animal
- Host of Recruiter Radio Talk Show
---
"I really enjoyed the BlitzTime experience. It's like speed networking over the phone. I've already made some good contacts I'm going to follow up with, and have the potential for some business. Thanks very much."



- Phil Rosenberg
- reCareered - Career Coaching for the Digital Age
---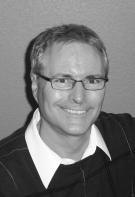 "This is a wonderful opportunity to network with folks without leaving the office. We're all time deprived, and this is an incredible opportunity. Thank you BlitzTime."



- Mark Blackney
- Clovis Chamber of Commerce
---
View Next 5 Responses...