View Previous 5 Responses...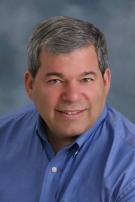 "This is my first Blitz, and to me it seems like an effective way for connecting with people and expanding your business. It's an interesting concept and I wish you the best of luck expanding it across the globe. I look forward to sitting in on more events."



- Ed Jaworski
- SOS4Software.com
---
"I did enjoy using BlitzTime very much. I find it's a great way to communicate with other people, especially if you can't make a meeting. It's very easy to use, and it's nice that we can make alterations if we need to."



- Suzanne Cyr
- Printer
---

"I have to say that BlitzTime is definitely a plus for any business. If you want to know what is new and can benefit your practice, you have got to try BlitzTime - it is awesome. I have met so many people from so many different companies; and it is great to connect with people on a professional BlitzTime. Thank you BlitzTime!"



- Lisa Forbes
- CEO, Perfect Solutions
---
"This is my first time on this process, invited by Deb Mullen. It's probably the best thing she's ever done for me. Absolutely phenomenal in terms of the opportunity. I wasn't sure what to expect, but I met a bunch of tremendous people. Great concept, keep up the good work."



- Paul Palermo
- United First Financial
---
"I am having a wonderful time using BlitzTime. It is a great way to introduce yourself and your business. I'm looking forward to using this more in the future to build business relationships as well as to take the conversations offline."



- Felicia S. Richardson
- Pre-Paid Legal Services
---
View Next 5 Responses...